I thought it would be fun to put together a few class inspired finds. This is for the Laurels!
Made from plastic spoons, so clever and fun!
Have each of the girls create one of these after a lesson on
"finding and creating" beauty in the simple things
Laurel Leaf Inspired Olympia Ring
found
here
This would be a great gift for incoming Laurels.
Maybe with the words "honor and accomplishment"
printed below the laurel wreath.
(see the Lauel Wreath Graphic below.)
Athenia III Grecian Laurel Leaf Wrap Bracelet
found
here
I just liked this, and wanted to share.
*
Eco-Laurel Leaf Wreath
tutorial
here
, from
The Nester
Made from recycled newspapers.
Another great project to go along with a mini lesson on recycling.
*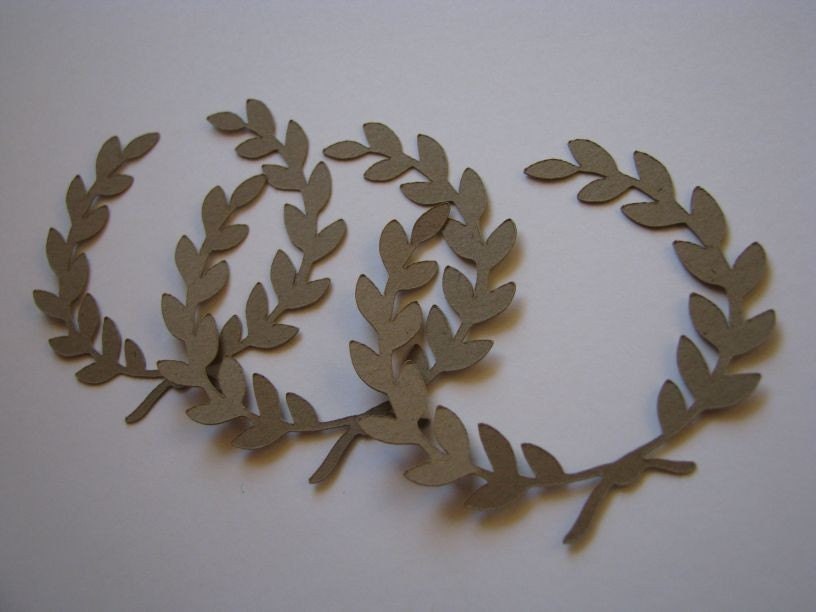 Laurel Wreath Paper Cut-Outs
by mommyholly
These would be adorable, simply mod podged on a block of wood.
Velvet Leaf Halo - Laurel Leaf Headband
found
here
I love this!
What a fun and seemingly simple craft.
found
here
This would be a fun little craft.
You could probably find small round mirrors at a local craft or dollar store.
Leaves could be made from felt, pressed tin or faux leaves.
*
Laurel Wreath Graphic
FREE download
here
, from
Vintage Feed Sacks
*
Lavendar filled Linen Heart with Laurel Leaf Print
found
here
These could be made very easily.
Use the Laurel Wreath Graphic above, print directly onto fabric, fill and stitch.
Perfect to place into a drawer (if scented filling is used, such as lavendar)
or hang on a door knob.
Another reminder of their goals.
*
Greek Laurel Leaf Headband
found
here
Another adorable headband.
*
When we were growing up one of my favorite family activities was watching reel-to-reel home movies. I can still hear the slight clicking sound it used to make. In addition to reels of home movies, my parents had a couple reels of Laurel and Hardy movies I loved to watch. I wonder where all of those reels are hiding? Would be such a fun treasure to find, along with the family movies of course. :)