When I first heard what the 2012 Mutual Theme was,
I immediately had a flashback to our childhood
. :)
*
Do you remember how Mom would come into our rooms early in morning and cheerfully sing,
"Rise and Shine, it's morning time!"
I would groan, pull the covers over my face and groan again.
(Now that I'm all grown up I might enjoy her waking me up each morning, inviting me to rise and shine, getting me ready for the day ahead. I said, might.)
:)
*
The youth are being asked to
"Rise and Shine!"
To be witness of the Savior, our bright and morning star. (
Revelation 22:16
) There may be a few who groan a little, a few might even be a bit timid - pulling the "sheets" over their bright and shining faces. :) But, there will be many who accept the invitation to
"Shine!"
*
Here are some ideas I have been jotting down in notebooks over the past few months:
(there are more notes - I'll add them soon)
:)
*
The IHOP (Important Hour Of Progress) pancakes and personal progress activity would go great with the Arise and Shine sunshine theme.
*
MUSIC
I absolutely love this song! It just makes you happy listening to it. Relevant to the times and upbeat. "Walking in Sunlight", by Stephanie Mabey, EFY 2010. I think it would be a great musical number for a Sunshine themed New Beginnings or a Young Women in Excellence. Oooo.. it would be a great Acoustic guitar number. :) Just sayin'.
I also love this version of the song in French!
*
PERSONAL PROGRESS
If you go with the sunshine theme for the year, it might be fun to track the girls personal progress by adding rays of sunshine to a sunshine base. Each Sunday give the girls an opportunity to add a ray to the sunshine - they could even write down which value they completed on the ray. I think it would be a great way to remind and inspire the girls to work on their personal progress. Watching the sun grow throughout the year. At the end of the year they would have a large beautiful sun which they had helped
"Arise"
! In a manner of speaking. :)
*
RESOURCES - quotes and articles
In
Questions and Answers
, New Era, October 2010 - the questions was asked,
"What does it mean to 'stand as a witness of God at all times'?"
I love the responses:
Don't be afraid to be different
Honor baptismal covenants
Follow the Lord's example
Be Steadfast and Immovable
Defend our Testimonies
Choose the Right
Share the Gospel
Keep High Standards
Happiness, Your Heritage
,
Elder Utchdorf, October 2008
Elder Utchdorf shared this quote from James Barrie, the author of Peter Pan,
"Those

who

bring

sunshine

‍ to

the

lives

of

others

cannot

keep

it

from
themselves."
*
TAKE-A-WAYS/GIFT IDEAS
Buy a photo frame from the dollar store which holds two photographs. On one side place a picture of the Savior and on the other place "You are my Sunshine". What a great reminder to the youth of their responsibility to be a light for their Savior.
*
*
Found this on the "oh so addictive, yet inspiring" PINTEREST... a pillowcase embroidered with the 2012 theme. A great way to remember to arise and shine, don't you think?
*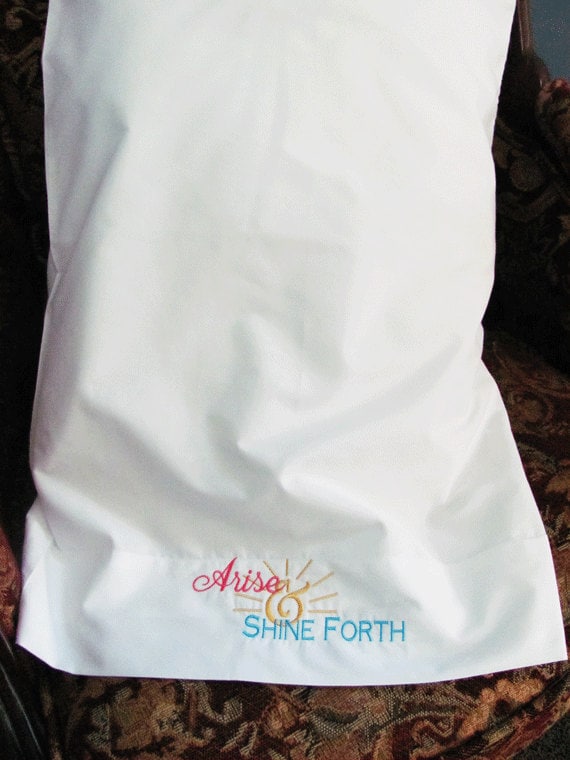 2012 Mutual Theme Pillowcase
Looks like they are selling for $7.00 each now.
*
MISCELLANEOUS FINDS
Here are a few goodies inspired by the Sunshine!
*
"Bottled Sunshine"
Lemonade filled mason jars.
It would fun to create a sunshine motif to place on the mason jars as a keepsake for the youth.
*
Adorable Sunshine Party
Some great ideas for decor and goodies.
found
here
*
SUNSHINE DOTS POM
found here
*
"Bag of Sunshine"
Cello bag filled with Lemon Heads and tied up with ribbon.
A simple handout or "Thank You".
found here
*
SUNSHINE PARTY POM GARLAND
found
here
*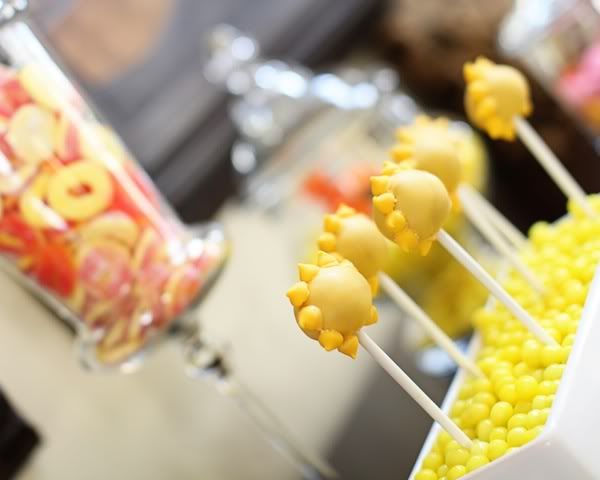 SUNSHINE POPS
found
here
Take a look at this party. It is adorable!
*
GOOD WORKS - Service Activity
I'm not sure if this is still going on in Utah Valley, but there was a man who made wooden toys (little wooden cars) to give to charities. I wish I could remember all the details, including his name. As a youth group, we helped by sanding the toy cars and painting them for him. It was really fun to be apart of it all. Kinda felt like one of Santa's elves making toys in his workshop. :)
I remembered this service activity when I saw this Wooden Sun Staker Toy - found
here
.
*
*
The youth could make something very similar using scrap wood, a jigsaw, sandpaper and paint -
which could be found in people garages - left over from projects around their homes. I mention this because I have a stack of paint cans in my own garage.
A Young Man could oversee the project to assist him in earning his Eagle Scout or a Young Women could take it on as a 10 hour project.
(with adult supervision, of course)
:) Donating the toy puzzles to a local women's/children's shelter, children's hospital, or even an Alzheimer's unit.
*