It's never too early to start planning for the new year, is it?
In putting ideas together for future New Beginnings, I have come across some wonderful ideas on incorporating the value colors. I've been thinking a lot about the Young Women Values and the colors which represent them. (
I'll be talking more about this is a future post.)
*
I am in love with this!
Definately seeing this at a Personal Progress night activity!
Fruit in every value color.
Maybe having Faith - which is the foundation of everything else - be the cookie.
Virtue - the base of all values - be the frosting.
Still thinking this through... :)
*
DIPPED OREOS sprinkled in sugar
floral arrangement instructions
here
Absolutely LOVE this!
This would go along great with the Personal Progress activity Kim is working on. ;)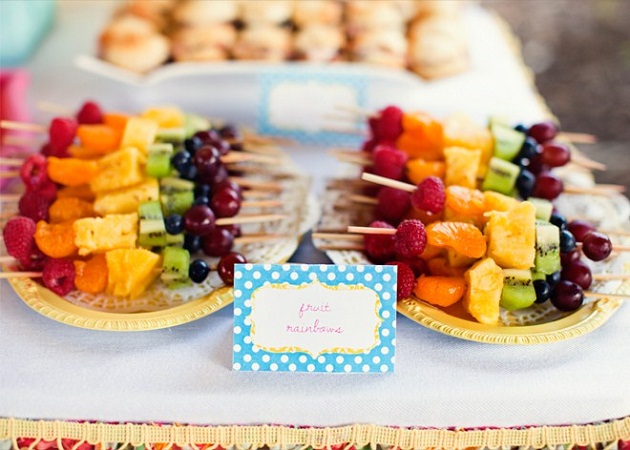 Keeping it fresh!
This would make for a yummy take-a-way.
DIY RAINBOW BALLOON BANNER
I am not usually a fan of balloons.
But this banner, against the aged doors, and the simplicity of the two potted plants - love it!
*
YW PHOTO OPPORTUNITY
found here
*
I am loving this!
Wouldn't this be a fun backdrop for an event?
Maybe even Personal Progress: A Pattern for Life.